[Pattern]How to display an image from Web in the product detail page when I am setting the product?
Posted by
Administrator
-
3/18/2016 12:13 PM
Member for: 3 years 5 months 28 days
Note: Only images of tile product can be displayed in the actual diagram. Images of other types such as carpet, vinyl, can be viewed only inproduct database.
1. Open your web browser, for example, Chrome, and search the image online->right-click on the image>select copy image URL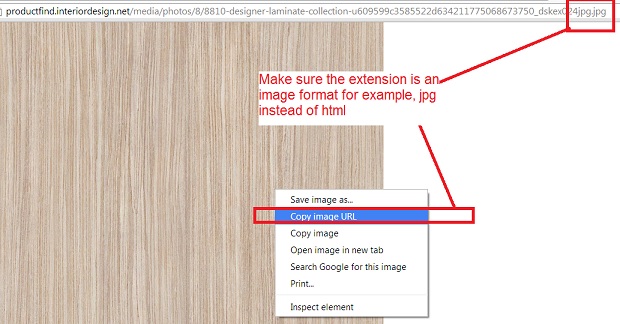 2. Go to M2 program->right click on the product->View/Edit item ->Paste the address in the URL box->Click save