How to share projects with account managers at office via M2 Cloud
Posted by
Administrator
-
3/31/2016 2:45 PM
Member for: 3 years 5 months 28 days
In some cases, account managers at the stores may want to review diagrams created by different salespersons and prepare the quotes for customers accordingly. Now M2 Cloud enable users to share projects with account managers easily.
1. Visit cloud.measuresquare.com ->manager M2 ID->enter credentials to sign in.
2. At project page->click the blue Share icon->select one of the two options:
a. Share All Projects : share existing projects & future projects with selected users

b. Share New projects : share only future projects with selected users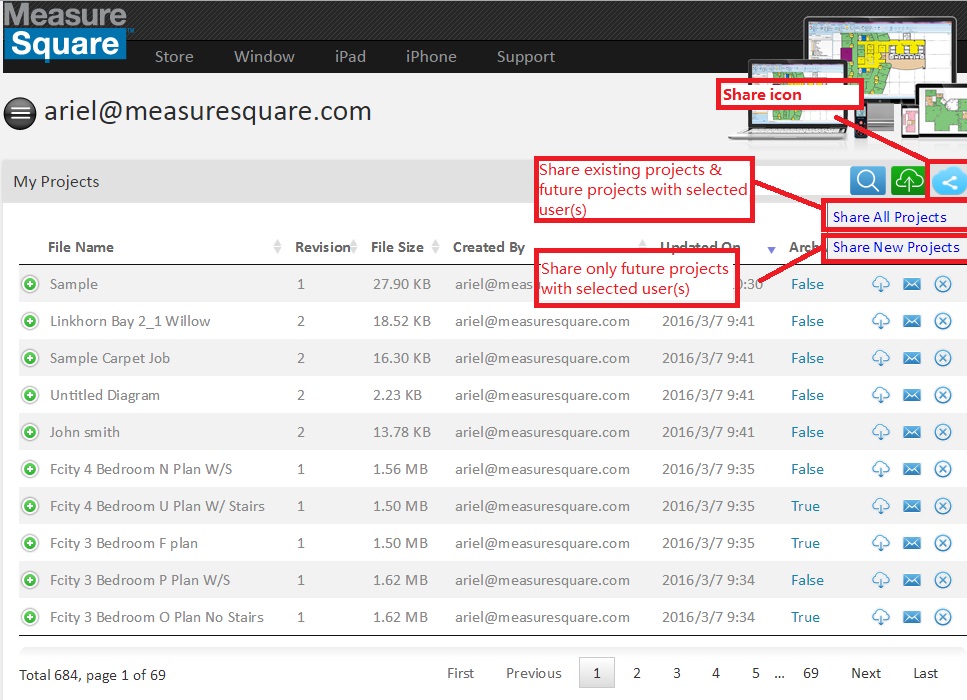 3. An invitation email will show up->Enter the account manager's M2 ID (registered email for MeasureSquare APP ) ->click send email.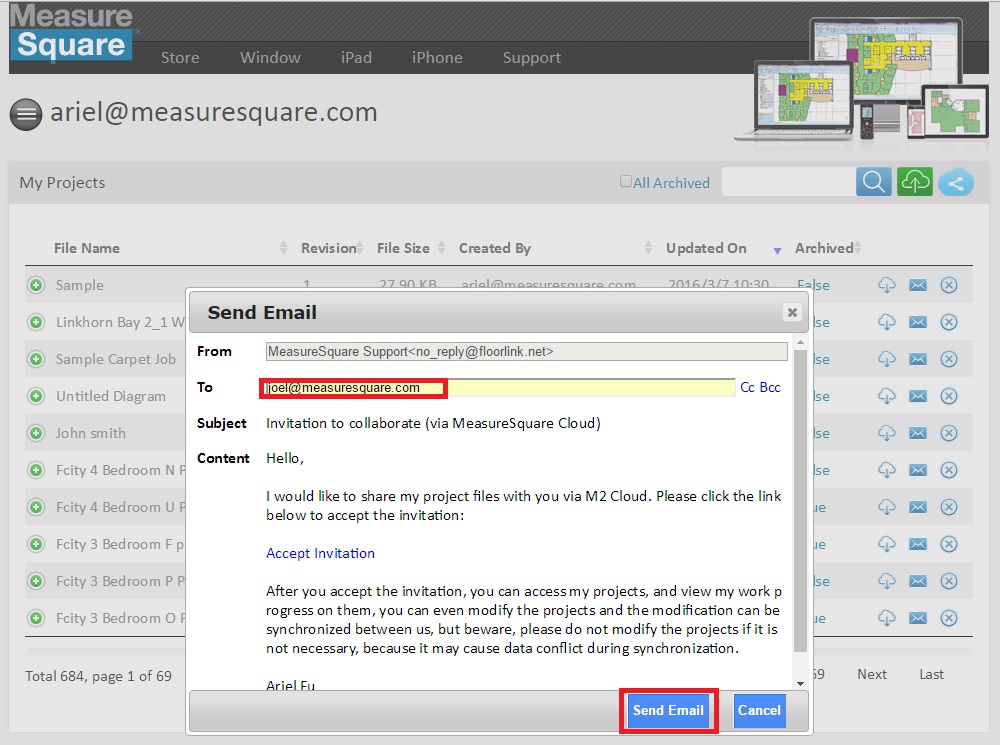 4. The account manager has to click "Accept Invitation" by entering his/her M2 ID and password via web browser.
5. After invitation is accepted, projects of the estimators will be shared with account manager.