How to sync my database between PC and iPad
Posted by
Administrator
-
6/20/2016 4:03 PM
Member for: 2 years 4 months 28 days
1. Download Windows Companion using the link below
ftp://ftp1.floorcoveringsoft.com/Products/MT/beta/M2.netInstaller-1%20v1.0.3.3023.exe
2. Sign in with your M2 ID
3. Right click on Product/Services->new item
4. After your database is created->click the black triangle next to product database->sync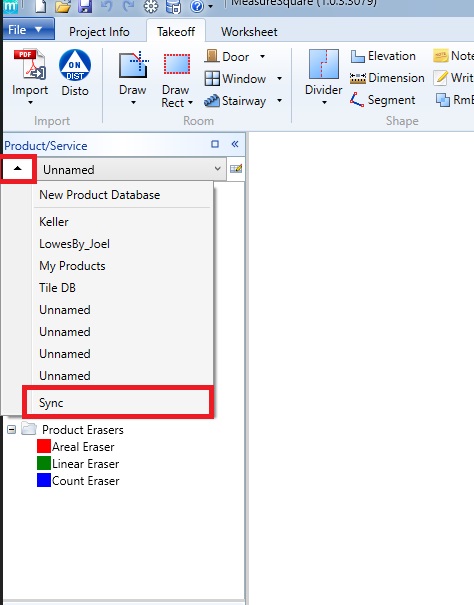 5. Open M2 App on your ipad->diagram list->click "sync" to synchronize database with Windows Companion
-
Member for: 2 years 4 months 6 days

We use the iPad as master and the PC's as secondary. The product catalog was created on the iPad and in the past when PC's synch up the product catalog from the iPad updates to the PC. I recently added a few line items and changed prices on a few items. I synced the iPad, synced the PC's but the changes made on the iPad are not showing on the PC product catalog.

How can I update the PC product catalog to reflect changes made to the "master" product catalog created on the iPad which is primary?




Thank you.




Member for: 2 years 1 month 4 days

Hello Flooringestimatorjedi,

This issue arises when there is a conflict in the product databases. this happens when there are differences in both databases, the program does not know which database to sync, so no syncing transpires. For example, device A has a new product to add into device B, but Device B has a different prices for another product. Please make sure the databases have no conflicting products in this manner and it should sync properly.
Displaying
1
to
2
of
2
messages